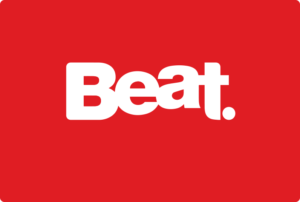 In the latest episode of Ours To Protect, Orla chats to A hairdresser with sustainability on her mind and tells us what you can do to ensure that your hair care is environmentally conscious.
Home of Hair 
Susan Collins owns a hairdressing salon called Home of Hair and became very conscious of her carbon footprint after learning about the impact that single-use and nonrecyclable products are having on the environment. 
She introduced changes with the Green Salon Collective to create a less toxic impact on the environment. 
It doesn't stop there. She also encourages her staff to think more climate-friendly while working at the salon. For example, single-use water bottles are not allowed on site. If they cycle, walk or car share to work they are awarded per trip with a one-for-all voucher. 
What is the Green Salon Collective and what do they do? 
The Green Salon Collective is a collective group of independent stylists/artists sharing a modern, upscale, and open workspace. Founded by environmental experts, hairdressers and eco campaigners, they are the original authority on holistic sustainability throughout the UK and Ireland.
They assist salon's in their climate action by collecting items to recycle, compost and recover. For example: human hair, used foils, empty colour tubes, chemicals, PPE, plastic, paper and even salon towels.
Why recycle human hair? Did you know: 
Recycled hair can be used to remove pollutants from contaminated water or soil, improving the health of the environment and the people who rely on it. Environmental benefits: Human hair is a natural resource that is often wasted and disposed of in landfills, contributing to environmental degradation.
For example, an oil spill in 2021 came from farmland in Northern Ireland, red diesel oil was leaking into the sea. Unfortunately, the high tide took a lot of it away but many of the shoreline rocks had trapped the oil allowing us time to get in and clean it up!
At the time of this picture GSC had collected about 400kgs of hair and we used about 30-45kgs of hair over this weekend in the cleanup.  
To find out more visit:
https://www.greensaloncollective.com/
https://www.linkedin.com/pulse/human-hair-recycling-kenya-chrispaul-muthaura/