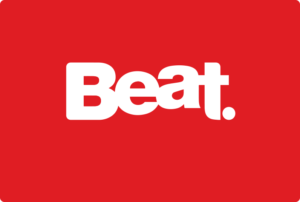 What is Seal Rescue Ireland?
Seal Rescue Ireland (SRI) is a registered charity that works around the clock to rescue, rehabilitate and release native seal pups found sick, injured, or orphaned across the coast of Ireland. 
As the only seal rescue centre in the Republic of Ireland, SRI responds to reports nationwide and aim to rehabilitate the pups back to full health so that they can be returned to the wild. 
SRI promotes ocean conservation and sustainability through active education, community engagement and research programmes
How does Seal Rescue Ireland work towards climate action? 
Seal Rehabilitation – Their dedicated team of volunteers work around the clock to nurse seal pups back to health in their purpose-built rescue hospital. 
Education – Our team aims to educate members of the public about conservation to create a bright future for the planet through various educational programming in school and community groups. 
Community – Seal Rescue Ireland offers training sessions for the public to get involved in environmental protection, awareness, restoration, and rescue. 
Research – The organisation conducts coastline surveys, monitors local seal populations and carries out research into fatalities to develop a clearer picture of environmental hazards. 
Restoration – Seal Rescue Ireland plant trees to support the reforestation of Ireland, to combat climate change, to restore Riparian buffers, and to increase biodiversity. 
Did you know? 
One of the biggest problems facing seals is climate change and the impacts of climate change due more frequent storm events during pupping season which can result in seal pups being washed up onto beaches during storm events. The pups can become separated from their mothers and become injured, or starved, which can lead to death. Coastal erosion also impacts seal life as it results in the loss of coastline, it reduces space for their habitat. Increased flooding on land can also lead to disruption of seal life as more sediment on land flushing into the seas can make it difficult for seal life to live and find food. For example: After storm Ophelia hit Irish shores in 2017, Seal Rescue Ireland rehabilitated 66 seals pups that washed onto Irish coastline the following week as the storm landed during pupping season, 
Tree Donation 
In 2019, Seal Rescue Ireland began their Habitat Restoration Project. The aim was to plant native trees near the Wexford coastline in Courtown and along the river catchment in the local area. The purpose of the project was to help mitigate some of the impacts of climate change. Planting trees helps to reduce carbon from the atmosphere, but it will also help stabilise soil to reduce run-off sediment into the marine environment following a storm while also increasing biodiversity for land animals and insects. 
To date, Seal Rescue Ireland has planted almost 25,000 native Irish trees. This helped return spaces back to nature, help alleviate the challenges of the climate and biodiversity crises, restore the health of our waterways, and manage soil erosion. 
How can you get involved with work at Seal Rescue Ireland? 
There are many ways to get involved in the organisation. You can adopt a seal, donate, become a member, volunteer, fundraise and much more. 
 To find out more visit:
https://www.sealrescueireland.org/