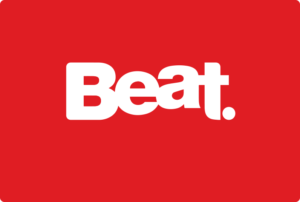 In the latest episode of Ours To Protect, Orla meets with PJ Guinan, the owner of a Supervalu store in Carrick-on-Suir, who shares insights on how they lead the way in sustainable practices within the retail sector.
How have they benefited from the SEAI grant?
SuperValu Carrick on Suir utilised the SEAI grant to upgrade refrigeration, a move that is visibly apparent with new doors on the fridges and energy-efficient LED lighting.
New refrigerator doors minimise cold air loss, reducing overall energy consumption and optimising the ability to transfer heat, making it more effective in maintaining a cool temperature. Upgraded refrigeration systems use 33% less kilowatt hours.
Energy-efficient appliances and lighting systems require fewer resources, easing strain on energy grids and reducing the demand for raw materials used in energy production.
Guinan emphasises the positive influence on consumer behaviour, stating: "As you look down each aisle, you can see this attractive and smart-looking piece of equipment that are both energy and sales-efficient because they look better. I think that's important both from a business point of view and an environmental point of view."
Did you know?
The doors of fridges in shops often feature a special type of glass termed "anti-fog" or "heated glass"?
This glass is designed to prevent condensation and fogging on the doors, allowing customers to see the products within more clearly. A low-voltage electric travels through the glass, assisting in maintaining a clear view of the goods on display. It not only increases visibility, but also contributes to a more appealing product display.
SEAI's Building Sustainable Communities
SuperValu Carrick-on-Suir is one of 25 stores nationwide participating in the SEAI's Building Sustainable Communities initiative. This initiative strives to identify and upgrade areas within store operations to reduce energy costs, fossil fuel usage, and greenhouse gas emissions.
The combined energy savings from the participating 25 stores is sufficient to power 880 Irish homes.
The store has largely eliminated the use of plastic bags, opting for alternative materials. The Deli is committed to using recyclable materials for all its utensils and take-home cutlery as well as reusable cardboard trays atop the salad bar, minimising the environmental impact.
Plastic pollution is a growing concern due to its non-biodegradable nature, posing threats to ecosystems and wildlife. While Ireland generates approximately 200,000 tonnes of plastic waste per year, which is equivalent to 50,000 Olympic swimming pools of plastic, only 36% of it is recycled.
Find out more about Supervalu's sustainability policy on supervalu.ie/sustainability.