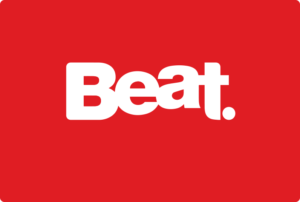 This week BEAT chatted with this year's South East winners of "The Big Idea", a nationwide programme empowering young people to tackle social issues, such as climate change, with problem-solving skills.
What is The Big Idea? 
The Big Idea is delivered through the Leaving Cert Applied (LCA) and Transition Year (TY) programmes, as well as an expanded pilot Youthreach and Community Training Centre (CTC) programme. It was delivered across 22 counties this year, with a successful pilot programme trialled in Northern Ireland.
Students were tasked with working through the four Ds of the creative process – discover, define, develop and deliver – focusing on solutions for issues they identified as major stressors in their lives. These were mental health, climate change, hidden poverty, displaced people, and diversity and inclusion, all aligned with the UN Sustainable Development Goals (SDGs). With the help of hundreds of Big Idea mentors from a range of sectors, they develop a digital experience, product, service, space or place, or a tech solution to tackle that issue.
Who were this year's South East winners in relation to Climate Change?  
Powerful problem solvers and creative critical thinkers – students from across Ireland have learned one of the most in-demand skills in the world, as teams from Carlow, Offaly and Kilkenny have won the top prizes in Ireland's national creative thinking programme The Big Idea.
The Youthreach & CTC Climate Change winner was Team YR – Kilkenny Youthreach, designed an app that would use augmented reality to educate primary school students about the impacts of climate change in their local environment.
How to get involved? 
There are a number of ways to sign up for the next Big Idea; as a school, teacher or individual. Do you think you've got something special to share? 
To find out more visit: https://thebigidea.ie/get-involved/