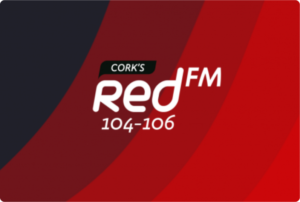 Did You Know:
Food production & waste is the 2nd biggest contributor to climate change.

40% of food is wasted globally.

Huge amounts of food waste comes from the dairy industry as it's one of our largest industries.

France has become the first country in the world to ban supermarkets from wasting food & enforces them to donate surplus food to charities.

Food Cloud promotes the use of surplus food, food producers can't use, if they are near expiry date, over ordered, mislabelled or over produced & provide it to charities or community organisations.

Food Cloud uses technology called Foodiverse to connect businesses, cafes & restaurants to connect with charities & organisations in the area who may need the food.

For larger volumes of food, they have 3 warehouses in Cork, Dublin & Galway where they invite charities to visit the warehouse to visit & select

Last year alone, Foodiverse served over 200 million meals internationally.

Food Cloud has distributed over 2000 tonnes of food this year alone in Ireland.

If producers can't see the food, it goes to Food Cloud, if they can't provide it to charities or community organisations, it's used for food for wildlife.

Surplus surplus is food charities can't use, want or need, Food Cloud tries its best not to move food charities can't use. So they found a solution for surplus surplus food by introducing the Food Cloud Kitchen where they use the food to educate people on how to use surplus food, transforming the food into top quality meals. Recipes can be found on their website.
What You Can Do:
Buy good food over cheap food. You'll be less likely to waste it.

Store food in the fridge & freezer properly to avoid it going bad.

Portion control is key – cook enough for you to eat. Keep leftovers for the next day.

If you're a business, restaurant, cafe or charity.community organisation, sign up for Food Cloud.
Find Out More: