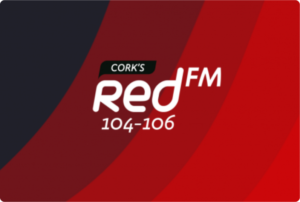 Did You Know:
Old man's beard is an invasive plant, it can spread at a fast pace, dominating a garden and denying native species to grow. It's counterproductive to biodiversity.

 Beaumont Quarry in Ballinlough is part of Cork City Council and the Cork Nature Networks plans to make it a a more greener, biodiverse space for people to enjoy and learn about their environment.

Billy's Rent A Goat are in one area to combat the Old Man's Beard plant. The aim of this area is to allow more native and rare plants already there to grow.

The goats can eat the invasive plants with ease and in a quick manner.

It's a sustainable way to tackle the space, it doesn't require labour or heavy CO2 machinery either. Instead goats are a natural means.

Goats have 4 stomachs and only bottom teeth. This helps them eat the plant and digest it. They don't disperse the seeds when fertilising the ground so it means the native species don't re-grow.

Also they are natural fertilisers.

The goats have temperature controlling horns, when there is a lot of blood in the horns it heats them up, when there's less blood it cools them down.

The aim of the project is to also educate people on alternative ways to create biodiverse spaces in a sustainable way while also learning about the environment.
What You Can Do:
Use alternative means to get rid of invasive species such as goats.

Grow a more biodiverse garden by planting different species of plants, flowers, trees and hedges.
Find Out More: