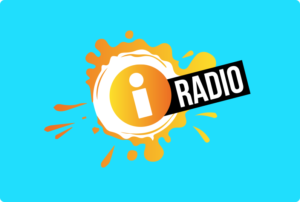 This week iRadio chatted to Pat Kane from Reuzi all about leaving no trace behind when it comes to consuming products. 
Reuzi is a minimal waste lifestyle shop and an educational hub on all things sustainable living with a store online and in Kilkenny Design store in the Whitewater Shopping Centre in Newbridge. Reuzi helps people to embed sustainability across their daily routine, operations and decision-making processes. They offer corporate workshops, one-to-one sessions in your home and school visits.
Did you know?
Food is the most wasted item in Ireland with the average household wasting about €60 a month by throwing out food which adds up to over €700 a year. 

Everyone loves fashion but according to Oxfam half a ton of clothing every minute is dumped into a landfill in Ireland. 

When it comes to general waste, we are heavily reliant on incineration and that's because we're only a small country. 
So how can we go about our lives generating as little waste: 
Plan your meals. If you can shop less but more often, instead of filling up a big trolley, can you go basket by basket? Get what you need for the next two/three days and go back to the shop again. 

Next time you're looking for an outfit, can you ask friends for an outfit? Can you borrow? Can you rent? Or can you shop second hand? 

Try reducing your use of plastics when possible. Grab a reusable water bottle, grab a coffee cup. Use something that you already have like a mug to see if the habit sticks.