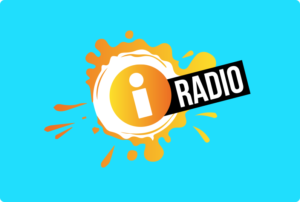 Retrofit Ready: Enhancing Energy Efficiency for a Greener Future
Are you interested in making your home more energy-efficient but unsure where to begin? Meet Paul McNamara from Retrofit Ready, a public-funded project that aims to support homeowners on their retrofit journey. In partnership with the Irish Local Development Network, CLG, Retrofit Ready offers a community retrofit service that combines knowledge transfer and technical support from Plan Energy and the Atlantic Technology University (ATU).
**What is Retrofitting?**
Retrofitting involves upgrading your home to be more energy-efficient and comfortable to live in. As we strive to reduce energy consumption in line with the Climate Action Plan, retrofitting plays a crucial role in achieving sustainability goals.
**The Community Retrofit Service**
Retrofit Ready works as an honest broker, assisting various community groups interested in energy efficiency. They collaborate with Sustainable Energy Communities associated with SAI (Sustainable Authority of Ireland). Paul, a mentor for Leitrim, partners with Kyle Flynn, the Sligo Leitrim Community Energy Champion, to organize informative events for communities and individuals planning a retrofit.
**Grants and Incentives**
Retrofit Ready provides valuable information on available grants. These include the Free Energy Upgrades (formerly known as Warmer Homes), the One-Stop Shop Service, and Individual Measures. Learn about financial support that can aid your energy-efficient home upgrade.
Take the first step towards a greener and more sustainable future by embarking on your retrofit journey with the help of Retrofit Ready. Let's collectively contribute to reducing our carbon footprint and preserving the environment for generations to come.
Tips for why you should retrofit your home
– Retrofitting enhances energy efficiency: By upgrading your home through retrofitting, you can significantly reduce energy consumption, contributing to a more sustainable future.
– Increased comfort and livability: Retrofitting makes your house more comfortable to live in, ensuring a pleasant living environment for you and your family.
– Bridging the gap between homeowners and retrofitting services: With the support of projects like Retrofit Ready, homeowners gain access to valuable resources and technical assistance, making the process smoother and more accessible.
– Access to grants and incentives: Retrofit Ready provides information on available grants, including Free Energy Upgrades, One-Stop Shop Service, and Individual Measures, making energy-efficient upgrades more financially feasible.
– Community involvement and knowledge sharing: Through the community retrofit service, homeowners can connect with experts, share knowledge, and learn from each other's experiences, fostering a sense of collective responsibility for environmental sustainability.