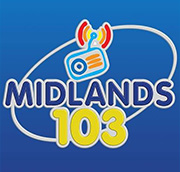 Did you know that 
Crows are not endangered in Ireland, thanks to their adaptability.
Myths and Folklore:
Linked to Celtic mythology and superstitions, crows symbolize mystery and magic.
Protection and Conservation:
Protected under Wildlife Acts, harming or disturbing crows or nests is illegal.
Interactions with Humans:
Beneficial Role: Crows aid in ecosystem balance by scavenging carrion, controlling insects, and dispersing seeds.

Farmers: While occasionally damaging crops, crows' overall impact is positive.
Physical Characteristics:
Carrion Crow: Predominantly black with a glossy sheen, larger than Hooded Crows.

Hooded Crow: Black head, wings, and tail, gray body.
Behavior and Diet:
Crows are renowned problem-solvers.

Diet: Omnivores, consuming insects, mammals, carrion, fruits, crops, and urban waste.
Nesting and Breeding:
Nesting Sites: Trees, cliffs, or man-made structures.

Breeding Season: March to June.

Eggs: 3-6 eggs per clutch, incubated for 18-20 days.

Fledglings: Young crows remain dependent on parents after hatching.