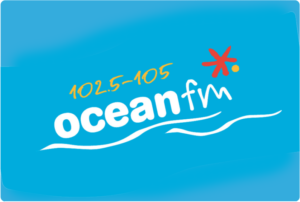 Did you Know?
When food is wasted, all the resources used in bringing that food to our tables are wasted too.

In Ireland, we produce around 1 million tonnes of food waste each year and of this amount, Irish households generate 250,000 tonnes.

The average Irish household throws out 150kg of food each year and a significant amount of this food is still suitable for human consumption.

By making small changes to how we manage our food each day, we can make a big difference to our overall food waste and help our nation's goal to cut our climate emissions in half by 2030.
Why is this important?
Food waste is a significant contributor to climate change, generating around 10% of global greenhouse gas emissions.

Growing, processing and transporting food all use significant amounts of resources (land, water and energy).

Throwing out food is a waste of money. The average Irish household can save around €700 a year by avoiding food waste.

Globally, more than one-quarter of food produced is wasted each year and this is deeply unethical – so much food is thrown away while so many people can't afford to eat.
What can I do?
Keep an eye out for the most common reasons that we waste food: buying too much, preparing too much or allowing leftovers to go off in the fridge.

Find out what food you waste and why: Separate your food waste out from other items you throw in the bin for a period of two weeks and keep a record of it – you can use the stopfoodwaste.ie sheet (linked below) to do this.

Once you know what foods you are wasting the most and the reasons why, you can identify simple actions you can take to avoid this.

Find out more on how to manage your food better through keeping an eye on your shopping, storage and cooking on www.stopfoodwaste.ie
For More Information
https://stopfoodwaste.ie/wp-content/uploads/2018/04/recording-sheet.pdf
Weekly Food Waste Recording Sheet – Keep track of your food waste to learn what goes to waste most often.
https://stopfoodwaste.ie/wp-content/uploads/2019/06/SFW-Pocket-Guide-2.pdf
STOP FOOD WASTE Pocket Guide – an all you 'need-to-know' easy guide to help you reduce household food waste.
https://stopfoodwaste.ie/shopping-and-storage/five-ways-to-reduce-food-waste
Five Ways to Reduce Food Waste – five top actions to start reducing food waste today.
https://stopfoodwaste.ie/shopping-and-storage/reducing-food-waste-lessons-from-a-no-spend-year
Reducing Food Waste: Lessons from a No Spend Year – read about Mrs Smart Money's experiences of Stop Food Waste.