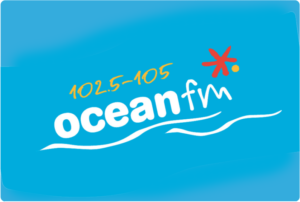 On Ours to Protect this week we suggested that listeners might consider planting a few hazel trees if they have a bit of spare ground in their garden.
Did you know…..
Hazel, sweet chestnut and walnut are the nut-bearing trees that grow in Ireland

Hazel trees can be planted almost anywhere – they are small and hardy and thrive in gardens, hedgerows, woods and scrubland 

The shape of the hazel nut is used in Irish folklore as a symbol of the heart

Hazelnuts are known for their high concentration of oleic acid, the same type of "good" fat that gives olive oil its beneficial cholesterol reducing properties. A cup of hazelnuts is said to supply a third of the daily iron requirements

Hazel is often coppiced, but when left to grow, trees can reach a height of 12m and live for up to 80 years. If coppiced, hazel can live for several hundred years!
Why is it important?
The entire woodland ecosystem plays a huge role in locking up carbon, including the living wood, roots, leaves, deadwood, surrounding soils and their associated vegetation

The coppicing ability of hazel means that when a tree is cut to a stump it quickly regrows, all biomass such as this is good for storing carbon

Today, hazel coppice has become an important management strategy in the conservation of woodland habitats for wildlife

Coppicing hazel trees provides timber that can be used in lots of ways and is becoming increasingly popular as pea sticks and bean poles used by gardeners, for furniture and weaving

Hazelnuts are a very important source of fats and proteins for small animals like squirrels and mice, particularly during the lean winter months
What can I do?
Plant a couple of hazel trees: hazel has male and female flowers on the same tree but their flowers must be pollinated by pollen from other hazel trees. 

If you have just a couple of hazels, shaking the branches during winter pruning will pollinate them just fine

Planting the right tree in the right place allows them to thrive. By hazels, where others cannot grow, we make woods that are more genetically diverse and therefore more resilient against pests, diseases and the effects of climate change
Hazel leaves provide food for the caterpillars of moths, including the large emerald, small white wave, barred umber and nut-tree tussock and where hazel is coppiced, the open, wildflower-rich habitat supports species of butterfly, particularly fritillaries. Coppiced hazel also provides shelter for ground-nesting birds, such as the nightingale, nightjar, yellowhammer and willow warbler

The trunks of hazel trees are often covered in mosses, liverworts and lichens, and the fiery milkcap fungus grows in the soil beneath

Store your hazelnuts in mouse-proof containers but wat them up before New Year. Cracking and eating hazelnuts over the Christmas is a lovely way of using them up
Ireland's Native Woodland Scheme for establishing woodlands
https://www.gov.ie/en/service/803ef3-native-woodland-conservation-scheme/
Hazel Trees for gardens 
https://futureforests.ie/en-gb/blogs/news/how-to-choose-and-grow-hazelnuts
How to plant an edible fruiting hedge from Neantog Farm
https://www.neantog.com/journal/2022/10/26/plant-a-fruiting-hedge