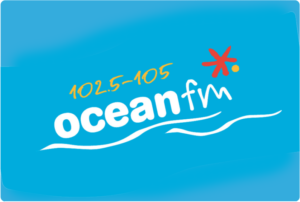 On Ours to Protect this week we saw how important sand dunes systems are for our coastal communities.
Did You Know?
As an island nation, we are fortunate enough to have over 3,000km of coastline right on our doorstep

Ireland's sand dune systems have been developing for around 5,000 years. Their sand originates from glacial deposits which over time have been shaped by the tide and wind to create dunes 

There are Marine Special Protection Areas all along the North West coast. These are vital to wintering birds a source of food and protected marine waters are important to seabird colonies breeding along the coast

Up to 80% of marine litter comes from land-based activities 
Why is this important?
Dunes are important for protecting our coastal areas from storms and flooding which are increasing in frequency and intensity

In recent times, erosion has accelerated due to factors relating to climate change such as increased storm force and rising sea levels

It is harder for our dune systems to recover from big storm events as these are happening more frequently

Once damaged, dunes are left exposed and susceptible to blowouts or collapse resulting in sand blowing onto land, roads, and nearby buildings

Our interaction with coastal dunes also increases erosion. Removal of sand from beaches brings serious impacts. Its depletion prevents the further development of dunes and nourishment of our beaches

Other activities putting dune systems at risk are overgrazing, trampling, hard engineering and fires

As well as protecting our coastal communities, dunes are important for all kinds of wildlife. Our coastal habitats are home to 51 mammals, 457 birds, thousands of marine and land plants, over 11,000 insects, hundreds of marine fish and more 
What can I do to protect our dunes?
Where erosion is a problem, help out (or form) a local action group. Dune planting, sand-fencing, involving many local groups & managing authorities, are the basics of 'working with natural processes' for restoration. Olivia Jones in Clean Coasts will be very happy to hear from you

In places where the dunes are narrow (tens of metres wide), enjoy the beach but avoid using the dunes in any way – sorry it is that simple!

In places where dunes are wider and more mature, stick to marked paths, respect local signage on how to use them and only camp in designated areas.

Walking, camping, sports training, horse- riding, quad or dirt biking and lighting fires or BBQs all have a negative impact on these fragile habitats.

Avoid driving or parking on the beach or dunes. Walk part of the way to the beach – the walk back to the car is great for warming you up! 
Become a citizen scientist when you are at the beach. This allows researchers to gather substantial amounts of data and offers you an impactful connection with the environment and biodiversity. Seashore Spotter is an entry level survey designed to collect casual species records from anyone who is out and about on our coastline. 
https://exploreyourshore.ie
Information on Dune Protection
https://www.caro.ie/projects-research/campaigns/sand-dune
Clean Coasts run lots of local community campaigns.
https://cleancoasts.org
Minimise your impact on your day at the beach
https://cleancoasts.org/wp-content/uploads/2023/04/PX4984_01_Day-at-the-Beach_V1.pdf