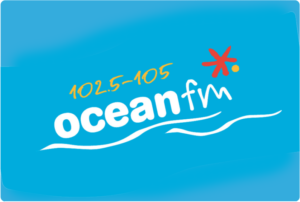 This week on Ocean FM we considered the role that bogs play in Climate Change
Did you know?
Bogs or peatlands are wetlands containing 90% water and 10% dead plants

Peat is the result of the accumulation of partially decayed plants over thousands of years. The dead plants don't rot because they grow in waterlogged conditions where there is little oxygen

Raised bogs formed in lakes left behind after the Ice Age 10,000 years ago, while Blanket Bogs began to form 4,000 years ago in the uplands

Sphagnum moss, known as the bog builder is abundant on bogs and can hold up to 20 times its weight in water 

During the First World War Sphagnum moss was harvested, dried and stitched together as a wound dressing to treat injured soldiers. It was only when the last of the military hospitals closed in London in the 1920's that collections of the moss in Ireland for this purpose stopped

Plants are normally eaten by insects. On bogs, however, the opposite happens as insects become prey to certain plants – the Sundew, Butterwort and Bladderwort
Why are bogs and peatlands important?
Peatlands have a strong natural potential to save carbon and play an important role in nature based solutions for climate change

Bogs are climate change warriors. Northern hemisphere peatlands count for

3 to 5%

of total land area and contain approximately

33%

of global soil carbon

In Ireland peatlands are estimated to store 53% of all soil carbon on the island of Ireland on just 16% of the land area  

The global annual greenhouse gas emissions from drained organic soils are twice that from aviation. When peatlands are drained, the preserved carbon is released to the atmosphere. Many of our peatlands are degraded and emit rather than store carbon. 

Sphagnum moss grows quickly and holds up to 20 times its own weight in water. Because of this bogs purify water and reduce flooding by absorbing, holding and slowly releasing water. 

Bogs and wetlands can reduce the effects of storm and flood events by naturally storing water in the landscape like a sponge, and releasing it slowly back into the environment

In 2019 Ireland declared a Climate and Biodiversity Emergency. Bogs are home to many specialist plants and birds such as Snipe, Curlew, Emperor Moth, Lichens, Frogs, Lizards and butterflies. As bogs degrade these species will be lost

According to the Status of EU Protected Habitats and Species in Ireland the status of each type of bog in Ireland is "Bad". More than a quarter of Sphagnum mosses, one-fifth of our peatland plant species and almost half of our peatland bird species are on Ireland's Red List. 
What can I do?
Use peat free compost: Peat moss compost mined from Ireland's peatlands results in devastating habitat and biodiversity loss 

Sign up to the Hop to it Frog Survey, to help researchers understand the status of frogs in Ireland and to take any steps necessary to ensure their survival

For farmers it is important to only graze the amount of livestock that the bog/ peatland can support. While stocking rates will vary based on a wide range of factors, a stocking level of 1 sheep per hectare and 1 cow per 10 ha is a good guideline.

Landowners should keep a keen eye out for invasive species on peatland – rhododendron, self-seeded conifers, bracken and gorse will take over areas of peatland very quickly. 

Avoid creating drains or afforestation in peatlands.
For more information:
Hop to it Frog Survey
http://www.ipcc.ie/help-ipcc/hop-to-it-national-frog-survey-irelandcard/
Wild Atlantic Nature LIFE Project
https://www.wildatlanticnature.ie
Irish Peatland Conservation Council 
http://www.ipcc.ie
Peatlands and People
https://peatlandsandpeople.ie/knowledge-base/what-are-peatlands/