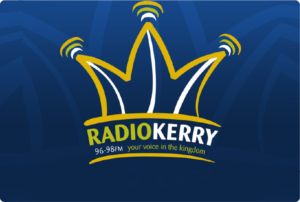 This week on Ours to Protect, we're taking a look at the critical work of the Kerry UNESCO Biosphere Reserve in protecting biodiversity. 
Did you know?… 
One of just two UNESCO Biosphere designations in Ireland, the Kerry Reserve recognises the importance of the area as a safe haven for so many species. 
Covering an area of 65,000 hectares stretching from the Paps to the MacGillycuddy Reeks, the area is home to so many species.
Otters, pine martens, the Kerry Slug and the white tailed eagle are just some of the species that thrive in this area.
Why is this important?… 
The Kerry Biosphere is not just a protected national park.
It includes what it calls transition zones – places like Killarney town, Beaufort and Barraduff. 
With over 25,000 people living in the Biosphere, the aim is to encourage human activity and economic activity in a way that is environmentally sustainable. 
Meaning people's incomes are not impacted by the preservation of biodiversity.  
How can I help?… 
Community groups and organisations can create a positive impact in the area. Joining a group like this is a useful way to contribute to the conservation of the nature around us. 
If you are interested in plants and animals then why not get involved in a local NGO, check out the National Biodiversity Data centre for how to record species and what to look out for throughout the year. 
Useful links: 
https://www.unesco.org/en/biodiversity 
https://en.unesco.org/biosphere/eu-na/kerry
https://biodiversityireland.ie/