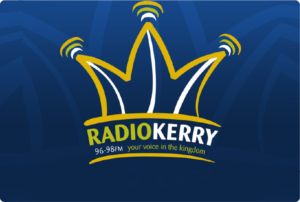 This week on Ours to Protect we looked at a new call for Irish parishes to return 30% of their lands to nature by 2030. 
Did you know?… 
Bees and some other wildlife need to feed every 200 meters or so and if you walk through a town, you'll notice that often there is nothing for wildlife to eat. This drives wildlife away from urban areas. 30×30 Vision has been created in response to this issue
Irish Bishops are calling on parishes to return parts of their land to nature.  Our Lady and St. Brendan's Parish in Tralee is answering this call. It's also calling on people in the community to pledge part of their own lands and gardens
What can I do?…. 
Here are three steps that could be taken in the next few months. 
As the weather is turning,  leaves are starting to fall, gather leaves and cover any bare soil. The leaves act as food for trees and hedges. 
If you can, hold off mowing some patches of your garden until October, or even until next March or April some wildlife will be able to use the area as shelter. 
We're coming into the tree-planting season in November. So if you are thinking of planting a tree, try and pick a native tree holly, rowen or hawthorn, or a fruit tree. 
If you want to add the steps you are taking to the national database, check out pollinators.biodiversityireland.ie 
Useful links
https://pollinators.biodiversityireland.ie/
https://www.npws.ie/legislation/national-biodiversity-plan
https://www.heritagecouncil.ie/our-work-with-others/national-biodiversity-data-centre