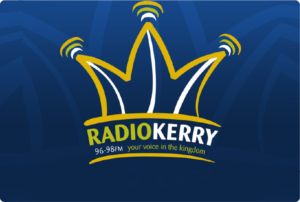 This week on Ours to Protect we're taking a look at Tralee Bay, a critically important coastal and wetland habitat, recognised internationally for its importance in providing a home for many endangered species.
Did you know? 
The Tralee Bay Wetlands Eco & Activity Park, which opened in 2012, has been promoting the ecological importance of the region since then.

Tralee Bay, with its sheltered indented coastline, is a refuge for rays, skates and angel sharks which are critically endangered.

The intertidal flats around the estuaries of the River Lee and Owenmore are also an extremely important wintering habitat for several threatened bird species.

Promoting the importance of the area has been at the forefront of the work of the Tralee Bay Wetlands Eco and Activity Park since it opened 11 years ago. 

There are a number of different species who depend on the area. 
If you want to find out more about what we can do to protect the very special nature reserve on our doorstep in Kerry, why not pay a visit to the Tralee Bay Wetlands.
There are also a number of different biodiversity projects in process by Tralee Bay Wetlands. 
If you are looking to start your own projects, check out their website for some inspiration. 
Useful links: 
https://traleebaywetlands.org/
https://traleebaywetlands.org/tralee-bay
https://traleebaywetlands.org/nature