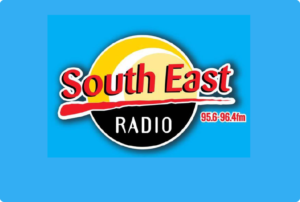 Last week we headed to the Wexford Electric Vehicle Motor Show & had a chat with Aoife O'Grady, Head of Zero Emission Vehicles Ireland.
Did you know?
About Motor Show:
Wexford Electric Vehicle Motor Show took place last weekend. The two-day event showcased the new electric vehicle range from local franchise motor dealerships, comprising of 27 marques, with over 120 different vehicle models all displayed in the one location.  

Wexford was the only county in Ireland to record a drop in the number of new cars registered this year according to the Society of the Irish Motor Industry so this year's event was more important than ever.
About Zero Emission Vehicles Ireland:
Zero Emission Vehicles Ireland has been established as a dedicated Office charged with supporting consumers, the public sector and businesses to continue to make the switch to zero emission vehicles. 

The Office will lead on the delivery of the Ireland's ambitious targets under the Climate Action Plan 2023 to have an expected 30% of our private car fleet switched to electric by 2030.

Zero Emission Vehicles Ireland launched on 21 July 2022, along with the announcement of new initiatives and grants.
About Zero Emission Vehicles:
Zero emissions vehicles (ZEVs) do not use petroleum fuels and therefore do not emit greenhouse gas emissions from the tailpipe. Battery electric vehicles and hydrogen fuel cell electric vehicles.

A new scheme has opened to install EV chargers in community facilities. 

The €15m scheme under the EU Just Transition Fund will create a network of fast charging points across the EU Just Transition territory.

This Scheme is funded through the European Union's Just Transition Fund, which is co-financed by the Exchequer of Ireland and the European Union and is administered by Pobal on behalf of Zero Emission Vehicle Ireland.
For more information: