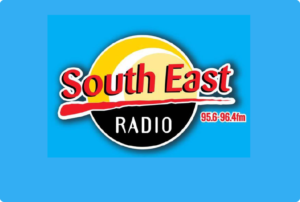 Did you know?
About the Event:
Discover the funding pathways that drive sustainable initiatives and explore success stories that embody the power of collective action. Our event is a hub for knowledge-sharing, collaboration, and unlocking the potential for real-world impact.
What to Expect:
Insightful Sessions: Gain valuable insights from experts in sustainability funding, offering a roadmap for your projects.
Success Stories: Hear firsthand from individuals and organizations that have turned sustainability aspirations into reality, demonstrating that change is not only possible but achievable.
Networking Opportunities: Connect with like-minded professionals, potential collaborators, and funding partners who share your commitment to making a lasting impact.
Event MC: Eanna Ni Lamhna
Éanna Ní Lamhna is an Irish biologist, environmental consultant, radio and television presenter, author and educator. With a wealth of experience and passion for sustainability, Eanna will ensure that the event flows seamlessly, engaging both speakers and audience alike.
Featured speakers and Panellists:
Ankush Shirsath

from Enterprise Ireland,

Amanda Timbrell,

CEO of the High Performance Building Alliance and Green Cluster co-ordinator for the South East

Simon Lynch, Wicklow Wolf Brewery:

Join Simon Lynch from Wicklow Wolf Brewery as he shares insights into sustainable practices within the brewing industry. Discover how a commitment to environmental responsibility can be integrated into the production process, from sourcing ingredients to packaging.

Catherine Murphy Brady, Brady's Coffee: 

Catherine will outline the practical steps that Brady's have taken to incorporate sustainable practices incorporating responsible sourcing and packaging reconfiguration.

Michael Griffin, Griffin Group

: Michael Griffin, a key figure in Griffin Hotel Group's sustainability efforts, led the completion of phase one of a solar farm, offsetting Monart Destination Spa's peak energy demand and advancing the group's commitment to sustainability.
Panel Discussions: Engage in thought-provoking discussions with our panelists as they delve into the challenges and triumphs of their sustainability journeys. Discover actionable insights that can be applied to your own initiatives.
Q&A Sessions:
Why Attend:
Empowerment: Equip yourself with the knowledge and resources needed to make sustainable initiatives thrive.

Inspiration: Draw inspiration from real success stories that showcase the tangible benefits of sustainability efforts.

Networking: Forge connections with a diverse community of change-makers, potential investors, and collaborators.
Save the Date: 16th November 2023 from 09:30 – 13:30
Location: The Street, Wexford County Council
For more information: www.localenterprise.ie