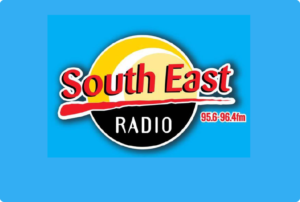 This week South East Radio looked at The Enniscorthy Allotments.
The Enniscorthy Community Allotments (ECA) group came about after a number of individuals with a keen interest in setting up a community allotment got together in February 2021.  With a wide range of experience from engineering to finance, and social work to politics the Enniscorthy Community Allotment group combines interest, enthusiasm and drive.  
Aims and objectives
The overall aim of the Enniscorthy Community Allotments (ECA) is to assist amateur gardeners in all aspects of gardening. In detail, the aims of the group are:
To promote and encourage the practice and knowledge of horticulture between members, especially children, to encourage inter-generational activity.

To encourage biodiversity, organic and sustainable growing

To establish, manage and maintain the allotment site.

To encourage the interaction between members and build community spirit.

Carry out any other activities to fulfill the main goal.
Enniscorthy Community Allotments group are made up of locals from the community who wish to grow fresh produce, propagate horticulture and create friendly environment for local community to meet. 

They wish to enhance the lives of all involved socially, mentally and physically. 

 They hope that our project will stimulate social interaction, encourage self-reliance and promote sustainable growing and healthy eating. 

They hope to produce nutritious food and help reduce family food budgets as well as promoting organic and chemical free growing