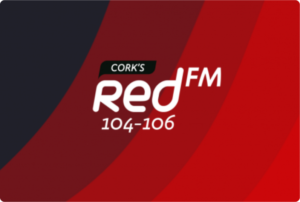 Did You Know:
Bees can travel up to 10 kilometres from a hive in search of food.

Queen bees can be hereditary. When a Queen dies, her offspring can be introduced to a hive as the new Queen.

The hive at St.John's College rooftop has up to 70,000 bees. This can increase to 90,000 during the summer months when bees are more active.

The hive has been in place for 7 years and is thriving.

Mark from HiveMind keeps the bees and he introduced the new Queen who has been there for 4 years.

The rooftop is a great location for the hive, it allows optimum space for the hive.

Mark harvests the honey through a bee centric approach. It's more important to provide a habitat for the bees to flourish. So not all the honey is taken, a lot is left to the bees for food in the winter.

Some honey is harvested & given to the sponsors of the hive Market Lane. It provides locally produced honey.

Up to 100 kilos of honey were harvested last year.

The city is a good location for the bees despite the lack of green spaces. They feed off of flowers along the River Lee, brambles, ivy & willow herb.

One flowering tree is worth an acre of food for bees. So it's vital to keep green spaces, native wildlife for bees.

If we don't have bees, we don't have key pollinators, if flowers are not pollinated there is no food for birds, if birds don't eat then seeds are not dispersed. It's a collective effort.

Not only are beehives effective for providing habitats for the pollinators, they also provide an outlet for people and education for others to learn about the importance of bees, their role, how people can maintain their own hive.
What You Can Do:
Grow greener spaces at home or in the community to provide food for the bees and a place for pollination.

Provide a habitat for all pollinators, from bees, bug hotels, or simple wetlands.

Get involved with HiveMind or St.John's College to get involved in workshops in how you can help the bees and harvest your own hive carefully.
Find Out More: