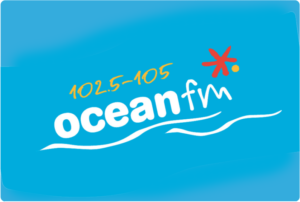 This week on Ocean FM we heard about the work done to increase sustainability on campus at ATU Sligo. 
Did You Know?
ATU Sligo has been part of the Green Campus Initiative for almost 10 years and has already been awarded the green flag in the Waste and Energy areas

ATU Sligo is currently transforming to a sustainable educational institute, by upgrading buildings and systems, dealing with waste, reducing energy use, reducing transport emissions and encouraging biodiversity on campus

Applications for Environmental and Sustainability Programmes at the ATU have risen by 70% this year 

92% of students think it is either very important or important for ATU Sligo to show leadership on environmental issues

In 2022 ATU Sligo reduced general waste by 50%, increased recyclables to 75% and eliminated 200,000 single use items

ATU Sligo is working towards the Green Campus Biodiversity Flag

The university has stopped handing out any plastic "Freebies" in its welcome back and instead donates some of that budget to environmental charities
Why is this important?
ATU is home to over 8,600 students. The Green Campus Initiative reduces the environmental impact of the ATU campus on our local area and also encourages them to continue actions in their own accommodations and family homes

ATU holds many different kinds of expertise and resources and commits to working with the local community to bring about sustainable change beyond the University. For example, a number of buildings on campus now produce close to zero emissions and the ATU is keen to share how to achieve this in homes and businesses across the North West

ATU Sligo has an important role in driving economic and social development in the North West of Ireland. Climate Change and sustainability are now important in most careers from finance to production to marketing. Elements of this are being built into all the courses at the University.

ATU Sligo is hoping to decarbonise the campus ten years from now, meaning it will use renewable technologies to power and heat its buildings and encourage sustainable transport options – these initiatives serve as a "living lab" to test solutions that can then be copied by other local businesses and institutions
What can I do?
If you are a student you can join the Green Campus Committee or the University's Environmental Society

If you know a student in the ATU, ask them to update you on the activities there or suggest that they join the ATU Environmental Society

See if you can implement any of the Green Campus actions in your own workplace or in your home. For example: segregated bins for general waste, install recycling or compost units, investigate solar panels, energy saving equipment or smart meters

If you have some ideas that might contribute to the green campus initiative or have a project that could benefit from the expertise of those in the ATU contact Fiona Britton or Declan Feeney – the University prides itself on responding to local needs and building community contacts and working together to promote environmental best practice throughout our wider community
For More Information:
ATU Sligo Sustainability Contacts
[email protected] or [email protected]
ATU Green Campus Portal
https://www.itsligo.ie/green-campus
ATU Sustainability Guide
https://www.itsligo.ie/wp-content/uploads/2021/03/IT-Sligo-Student-Sustainability-Guide-Final_01.pdf
https://www.itsligo.ie/sustainability/guides-initiatives
An Taisce