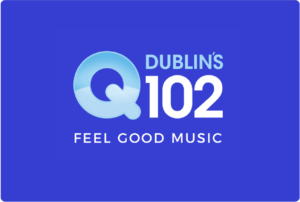 This week Dublin's Q102 looked at Sustainability in the Hospitality industry
Did you know…
The Hospitality Industry contributes to roughly 1% of carbon emissions globally.

The average hotel guest uses eight times more water than the local community.

The Hospitality Industry is aiming to reduce emissions by 66 per cent by 2030, and by 90 per cent by 2050.
Where can I find a sustainable hotel?
Many hotels in the country have started to take steps to increase their sustainability and limit their impact on the climate.

One hotel that is a step ahead of the rest is Dublin's very own Iveagh Garden Hotel on Harcourt Street.

After opening their doors in 2018, the Iveagh Garden Hotel became Europe's first ever fully sustainable hotel.
How can I make my hotel getaway sustainable?
Travel to more local hotels.

Check with the hotel or accommodation you're staying in and see the steps they're taking to be as sustainable as possible.

Try to re-use towels and bed linen during your stay.
Here's a few websites if you want to know more ! 
World's most sustainable stays