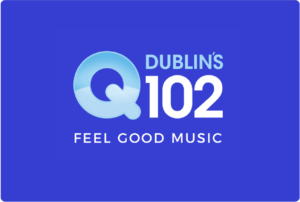 This week Dublin's Q102 spoke to environmentalist Duncan Stewart about Ireland's impact on climate change.
Did you know…
Duncan Stewart was awarded the Freedom of Dublin award alongside Great Thunberg in June.

He was the first environmentalist to receive the award.

Ireland is not on track to reach its 2030 Climate Action Plan targets.
Ireland's Climate Targets
According to the Environmental Protection Agency, Ireland will achieve a reduction of 29% in Greenhouse Gas emissions by 2030 compared to a target of 51%.

The first two carbon budgets will not be met. 

Emissions from transport are projected to reduce by 35% over the period 2021 to 2030 if the measures set out in plans and policies are implemented. 
How can I help Ireland reach our Climate Action Plan targets?
Try to reduce your individual waste, like water, food.

Opt for public transport where possible.

Consider your impact on the climate before travelling on long journeys.

Buy from more sustainable fashion brands rather than fast fashion outlets.
Here's a few websites if you want to know more ! 
Ireland's Climate Action Goals