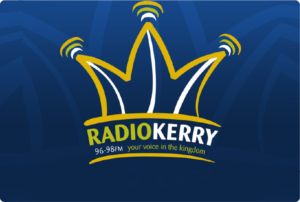 This week Radio Kerry looked at the impact of plastic on our beaches
Did you know…
Approximately 10 million tonnes of litter end up in the world's oceans and seas each year.




• Plastics make up approximately 80% of all marine litter.




• Plastic doesn't decompose, it breaks down into smaller versions known as micro-plastics.




• Marine litter kills, injures and causes pain and causes serious harm to people, communities and animals around the world
How can I help?
Beach cleaning can be as easy or as complicated as you make it! If you see rubbish on the beach, pick it up!




• Join a beach cleaning group, this can be a fun way to socialise and give back to the community.




• Make sure to dispose of your own rubbish and plastic correctly.




• Try and reduce your use of single use plastics, this will cut down on the amount of waste that can end up on our beaches.
Here's a few websites if you want to know more!
https://cleancoasts.org/
https://www.leavenotraceireland.org/