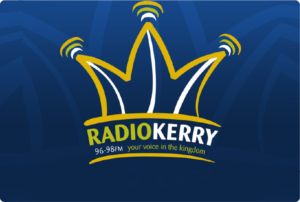 This week on Ours to Protect we're taking a look at the pioneering work of a group of dairy farmers in West Kerry to become more energy efficient and reduce their carbon emissions.
Did you know?….. 
Over 100 farmers came together in 2019 to form the West Kerry Dairy Farmers Sustainable Energy Community.
The West Kerry Dairy Farmers' Sustainable Energy Community is the first SEC of dairy farmers in Ireland. Four years ago 106 farmers from Camp to Dun Chaoin decided to work together to become a vibrant, sustainable and energy efficient community.
The next step in the project was to establish how much energy the farmers were actually using and how much carbon dioxide they were generating. The SEC commissioned consultants DCSix Technologies to find that out and come up with an energy masterplan. 
65 of the dairy farmers in the group are interested in installing solar PV panels on their farms so the SEC put the project out to tender and a company was recently awarded the contract to carry out that work. 
The dairy farmers SEC is also looking at developing anaerobic digester on the peninsula.
Absolute pioneering work is being carried out by the West Kerry Dairy Farmers SEC to reduce their carbon footprint and it's reported that other farming groups around the country are now planning to follow their lead.
To see more about the energy master plan, check out https://dinglepeninsula2030.com/projects/agriculture/westkerrysec/
Useful links: 
https://dinglepeninsula2030.com/news/west-kerry-dairy-farmers-sustainable-energy-community-launch-the-findings-from-their-energy-master-plan/
https://dinglepeninsula2030.com/projects/agriculture/westkerrysec/background-westkerrydairyfarmerssec/