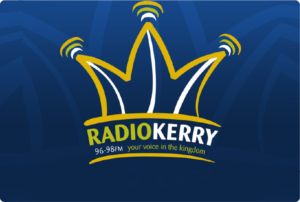 Did you know?….
Legendary oceanographer, Dr. Sylvia Earle is quoted as saying No Water, No Life. No Blue, No Green.
With more than 70% of the earth's surface is covered with oceans, this statement universally relevant.
This huge surface area is home to an extraordinary number of plants, animals and eco-systems.
The sea has long been a source of inspiration for storytellers, musicians, artists, writers and much, much more.
In Kerry, we are blessed with beautiful oceans and marine life, and it is our responsibility to protect these important life-sources.
What can I do?….
Become a citizen scientist, this can help keep track of the life found around our coasts.
Sign petitions, this can help speed up the process of legal marine protection.
Remove three pieces of plastic every time you visit the beach.
Bring up marine protection with your local politicians.
Enjoy the sea, take notice of all the life in and around it, and remember why it needs to be protected.
Useful Links….
https://fairseas.ie/2023/01/30/greater-skellig-coast-hope-spot-press-release/
https://fairseas.ie/2023/09/28/three-quarters-of-people-believe-lack-of-political-will-is-biggest-threat-to-irelands-marine-environment/