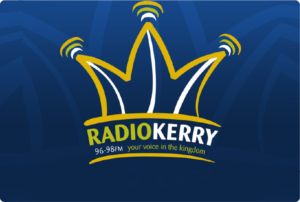 In this week's Ours to Protect Series we're taking a look at work that's being done in Kerry to support businesses to become more sustainable.
Recently Munster Technological University hosted an event in Tralee in collaboration with BCORP Ireland to outline the benefits of achieving the globally recognised BCORP Certification for their business, which measures social and environmental sustainability.
Did you know…
The BCORP movement is about business as a force for good. It believes in a regenerative economic system for all people and the planet – in other words, businesses shouldn't only generate a profit, they should also have a positive impact on workers, communities, customers, and the planet.
Over 7,000 businesses in 91 countries have BCORP certification.
At the moment only 17 Irish businesses are BCORP certified and 6 of those were in Tralee last Thursday to explain to the business community in Kerry what's involved and the benefits.
If your company is interested in becoming BCORP certified you can contact BCORP Ireland or the Circular Bioeconomy Research Group at MTU Kerry.
Useful links…