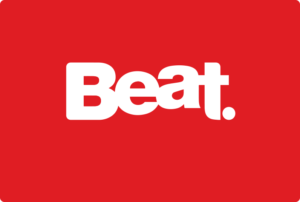 In the latest episode of Ours To Protect, Orla and her daughter Hannah meet Joanne Denton from Sew Fun Studios in Wexford Town.
Sew Fun Studios, a hub for sewing enthusiasts led by expert Joanne Denton, promotes accessible sewing skills and champions green Halloween costumes through upcycling. This reflects a broader trend of embracing sustainability in festive seasons. The studio offers workshops for all skill levels, building a community of environmentally conscious creators.
Community initiatives
In Abbeyside, County Waterford, the Tournore Court Resident's Association launched a reware and rescare initiative.
They've set up a pop-up shop in Dungarvan library, offering pre-loved Halloween costumes, and introduced party kits for rent, complete with reusable party wear.
Kira Conway, a representative from the association, emphasized the significance of these initiatives, stating: "These are all little steps that we can take to play our part in terms of trying to combat carbon emissions."
<span style="display: inline-block; width: 0px; overflow: hidden; line-height: 0;" data-mce-type="bookmark" class="mce_SELRES_start"></span>
Did you know?
Halloween constitutes a significant economic activity—in 2017, Irish consumers spent a total of 65 million euros on Halloween festivities.
What can you do this Halloween?
Do It Yourself


Encourage friends and family to join in on the eco-friendly fun by organising DIY costume parties where everyone creates their own costumes from sustainable materials. Get creative with old clothes, accessories, and household items to design a unique and eco-friendly outfit.

Upcycle


Visit thrift stores or organise a costume swap with friends. Give pre-loved clothing a new life by upcycling them into a fantastic Halloween costume.

Rent or borrow


Consider renting a costume for a one-time event or borrowing from friends. This reduces the demand for new costumes and promotes a sharing economy.

Natural fabrics


Choose costumes made from natural, biodegradable fabrics like cotton or linen. Avoid synthetic materials, as they contribute to environmental pollution.

Face paint over masks


Instead of using disposable masks, consider face paint as a creative and eco-friendly alternative. Choose non-toxic, eco-friendly face paint options.

Donate or recycle


After Halloween, consider donating your costume to local charities, schools, or community centres. Alternatively, recycle materials if possible.

Educate


Share your eco-friendly costume choices on social media, raising awareness about sustainable Halloween practices. Encourage others to adopt environmentally conscious habits during festive seasons.
Small actions collectively make a significant impact. By choosing eco-friendly and sustainable options, you contribute to a greener and more sustainable Halloween celebration.